Value-Added Services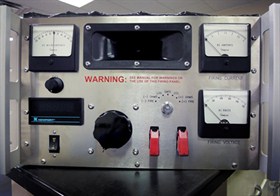 In addition to its dozens of contract electronics manufacturing capabilities, SMD offers other value-added services to fully meet customers' needs. From prototypes to box build assemblies, SMD provides a number of other services to meet customers' ever-changing demands.
---
Conformal coating – SMD's in-house conformal coating machines offer acrylic and silicone coating services. Other circuit board coatings are available upon customer request.
---
Quick turn services – SMD offers a separate rapid response operation to assist in quick turn, low volume requirements for customer product developments not yet released for production. Our rapid response operation is fully contained within our engineering lab and staffed by electronic technicians capable of not only building your products quickly, but also simultaneously evaluating the manufacturability of the design and providing feedback.
---
Prototypes services – SMD incorporates prototype services directly into our normal manufacturing operations, with the same level of exacting detail provided to products released for production. Special documentation requirements for prototype development are arranged by our program managers with each customer, and coordinated internally with the production support departments, ensuring customers of an extra level of service during the manufacture of their developing products.
---
Modification services – SMD built a business on superior engineering support and modification more than two decades ago. Today, SMD is still a top choice for reworks and modification services.  SMD will treat your rework like it is a new product, ensuring the superior material and cost control that SMD's customers know to expect.
---
Box build electromechanical assemblies – SMD already offers full electromechanical assembly services and cable and wire harness assembly, so naturally their services have evolved into also offering turnkey fabrication of box build assemblies.
---
Contact us today to learn more about the many other value-added services we provide.